PARTNERS
The Railyard Park Conservancy works collaboratively with many partners for the care and community events in the Railyard Park + Plaza.
THE CITY OF SANTA FE
The City of Santa Fe is a longtime partner in the Railyard. As a public park and open space, the Railyard Park + Plaza receives maintenance and care by City staff working in coordination with the Railyard Park Conservancy. We are honored to be a partner of the City of Santa Fe to ensure a vibrant Railyard Park + Plaza.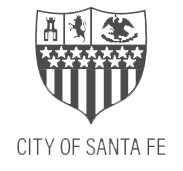 SANTA FE CONSERVATION TRUST

The Santa Fe Conservation Trust is helping to create a network of natural, open lands in and around our communities, forever protected for all living creatures conservation-trust. The Railyard Park is protected in perpetuity with a Conservation Easement, a legally binding agreement to keep Railyard Park a permanent conservation area within urban Santa Fe. Since 2015 the SFCT has held the Conservation Easement, formerly held by the Trust For Public Land. By providing landowners with tools to place their lands into voluntary conservation status, SFCT now oversee protection of more than 36,000 acres in northern New Mexico.
sfct.org
THE PEOPLE OF SANTA FE
The Railyard Park + Plaza represent the dreams and spirited grassroots involvement of the people of Santa Fe. Supported by The Trust for Public Land, thousands of residents engaged in an unprecedented planning process to transform the city's historic Railyard into a vibrant, multiuse public space devoted to cultural diversity and environmental sustainability. Their advocacy in reimagining this landscape will be enjoyed for generations to come.
THE SANTA FE RAILYARD COMMUNITY CORPORATION (SFRCC)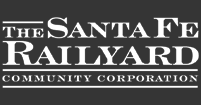 SFRCC's Mission is to transform the historic Railyard into a sustainable and inviting public space for recreational, social, artistic, and commercial activitiesSFRCC in a way that embraces Santa Fe's cultural and historical significance and upholds the community's vision. SFRCC is a non-profit organization responsible for the implementation of that Railyard Master Plan and has worked closely with The Trust for Public Land and other partners to develop this community asset with the support of the City of Santa Fe, the State of New Mexico, and the Governor's Economic Development Initiative. SFRCC provides the event permitting for the Railyard Park + Plaza, manages Railyard leases, and provides marketing for the Railyard.
railyardsantafe.com
THE TRUST FOR PUBLIC LAND (TPL) NEW MEXICO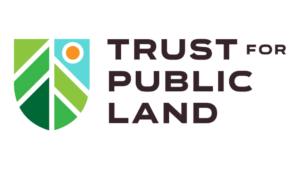 TPL has a long history and commitment to the Railyard Park + Plaza. In 1995, TPL negotiated and acquired the 50-acre Railyard property and conveyed it to the City of Santa Fe. As part of the conveyance to the city, worked with community members to create a conservation easement encumbering 12.5 acres of the Railyard. Its purpose is "to assure that the Easement Area will be retained forever as a park, open space, community gathering place, Rail Line corridor, trail corridor and plaza area, and to prevent any use of the Easement Area that will significantly impair or interfere with the conservation values of the Easement Area." TPL currently holds the conservation easement and is responsible for assuring that the city follows the restrictions encumbering the Easement Area. In 2001, TPL entered into an MOA with the city to oversee the design, construction and fundraising for the Railyard Park and Plaza. TPL completed this task in fall of 2008, raising $14 million. Since 1999, TPL has hosted/managed a dynamic team of volunteers called the Railyard Advisory Council, who donated thousands of hours towards design decisions, fundraising and advocacy for the public spaces at the Railyard. In late 2008, this group morphed into the current Railyard Park Conservancy board. TPL served as the 501 C(3) umbrella organization to the Railyard Park Conservancy until we obtained separate status in 2010.
tpl.org
WESTERN HARDROCK WATERSHED TEAM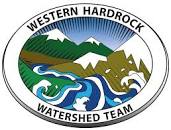 The WHWT is a program of the Southwest Conservation Corps, headquartered in Durango, Colorado which works with community/watershed improvement groups to confront the challenges that remain from historic mining in New Mexico and Colorado. To help these organizations address environmental degradation and community impoverishment, we provide them with college-educated, full-time year-long AmeriCorps OSM/VISTA volunteers. Each community or watershed group agrees to support three years of OSM/VISTA volunteers. In return, each OSM/VISTAs pledges to assist with building the capacity of a community or watershed group for at least one year.
sccorps.org
GARDENING GURUS
Local gardening experts present free workshops to the public and share their gardening knowledge.
Agua Fria Nursery (Bob Pennington), Beneficial Farms CSA, Community Farm, Deborah Madison Growing Connections: Food, Farm & Culture, Fine Pruning (Carolyn Cooley), Green Forward (Linda Churchill & Tracy Neal), HomeGrown New Mexico, Janine Cabossel, Jeff Clark, Native Plant Society of New Mexico, New Mexico Community Gardens, New Mexico Pollinators Project (Loretta McGrath), Obie's Cactus (John 'Obie' Oberhausen) Paul Navrot (Master of Landscape Architecture), Plants of the Southwest, Purple Adobe Lavender Farm (Elizabeth Inman), Santa Fe Botanical Garden, Santa Fe Community Gardens, Santa Fe Master Gardeners
SCHOOL PARTNERS
Santa Fe and the surrounding area schools bring their students to the park to participate in lively education about the Railyard.
Academy for Technology and the Classics, Acequia Madre Elementary, Aspen School, Capshaw Middle School, Cochiti Elementary School, DeVargas Middle School, New Mexico School for the Deaf, Ortiz Middle School, Prescott College Environmental Studies, Santa Fe High School, Santa Fe MASTERS Program Charter High School, Santa Fe Mountain Kids, Santa Fe Prep Teen Action Program, Santa Fe Secondary School, Shining Stars Preschool, Sweeney Elementary School, Tierra Encantada Charter School, Nava Elementary School, Santa Fe Indian School Environment Club, New Mexico School for the Deaf, Salazar Elementary School, Pecos High School Science Club
YOUTH PARTNERS
People from diverse backgrounds come together at the Railyard and contribute through apprenticeships, gardening and good memories.
Girls Inc., Global Youth Leadership Forum, Let's Move, Los Alamos YMCA, New Mexico Suicide Intervention, Overland Youth Programs, Project Natural Helpers, Roots and Shoots, Santa Fe Mountain Center, Santa Fe Youth Collaborative, Warehouse 21, Youth Shelters Civic Justice Corps, YouthWorks, MFUGE, Santa Fe Youth Works, Santa Fe Boys & Girls Club, Girl Scouts,
COMMUNITY PARTNERS
Ranging from local history experts to environmental education, partners provide expertise in our workshops, provide internships, or team up with us for fundraising and information-sharing!
Acequia Madre de Santa Fe, Children's Adventure Company, Cloudcliff Bakery, Cooking with Kids, Deloite Consulting, Earth Care International, Merrill Lynch, Railyard Neighborhood Watch, National Public Lands Day, Ralph Estes, River Source, Rosalia de Aragon-Chautauqua speaker-NM Humanities Council, Santa Fe Art Institute, Santa Fe Alliance, Santa Fe Community Foundation, Santa Fe Watershed Association, Watershed Wiser, Whole Foods