WE LOVE OUR VOLUNTEERS!
Volunteers are the backbone of the Railyard Park. Through volunteerism, Santa Fe brings environmental sustainability and community engagement to the Railyard Park. In a broader sense, volunteers contribute to a paradigm shift in how public greenspace is managed. Join us in building community and sustainability through giving! If you're interested in any of the opportunities below, fill out our Volunteer Interest Form!
VOLUNTEER OPPORTUNITIES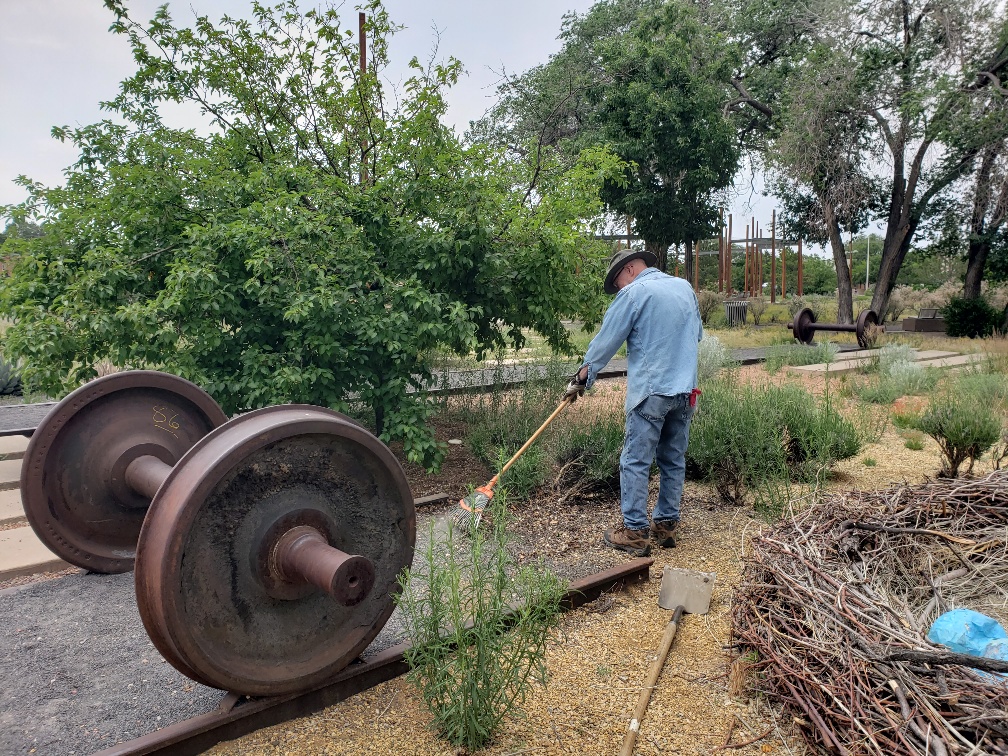 Yardmasters (Year-Round) – Yardmasters assist with the specialized horticultural care in the Railyard Park. This is a year-round, drop-in volunteer program offered for two hours on Tuesday and Thursday mornings. Bring your own gloves, dress for the weather, and enjoy the great outdoors while contributing to the beauty of public space. Before your first visit, check the events calendar for the current meet-up time.
Water Warriors (April-October) – Keep trees alive and grow food in the heart of Santa Fe with a watering shift!
Sand Play Saturday Facilitators (Saturdays, June-August) – Spend a few hours in the Railyard Park on a Saturday morning while engaging families with creative, nature-based Sand Play!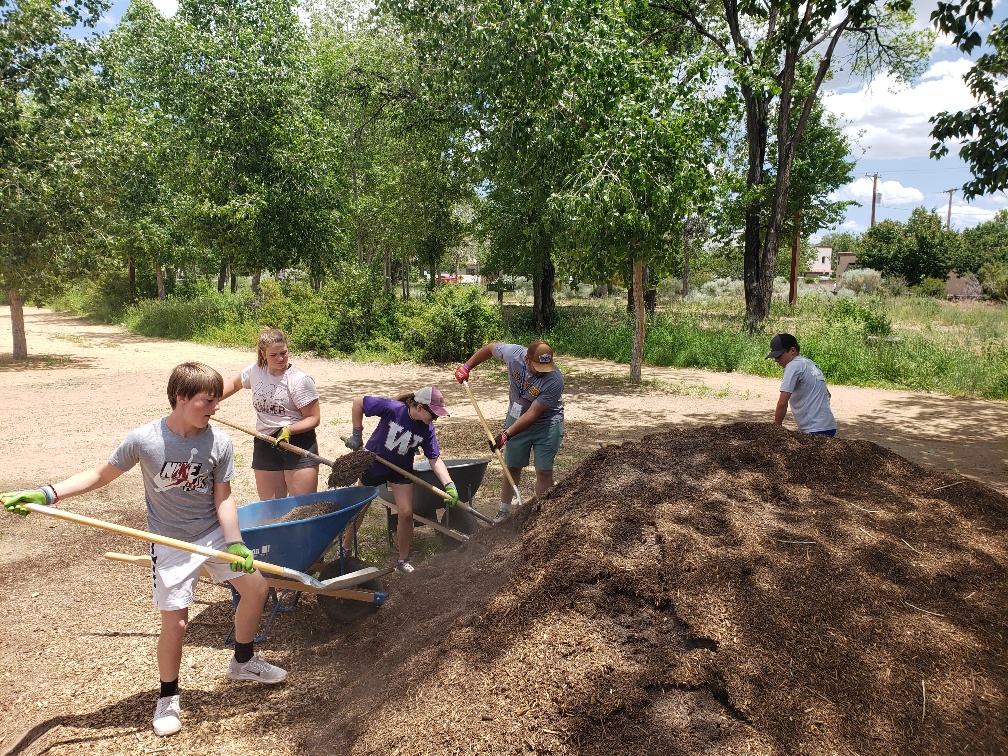 Group Volunteer Sessions (Year-Round) – Cultivate teamwork, productivity, and feel good by doing good! Enjoy the great outdoors with your crew and contribute to local environmental sustainability by signing your group up for a volunteer session in the Railyard Park!
Grassland Restoration (Year-Round) – Support the goats and sheep who contribute to the Railyard Park's grassland restoration project by cutting back alfalfa in-between grazes and recording observations on restoration progress!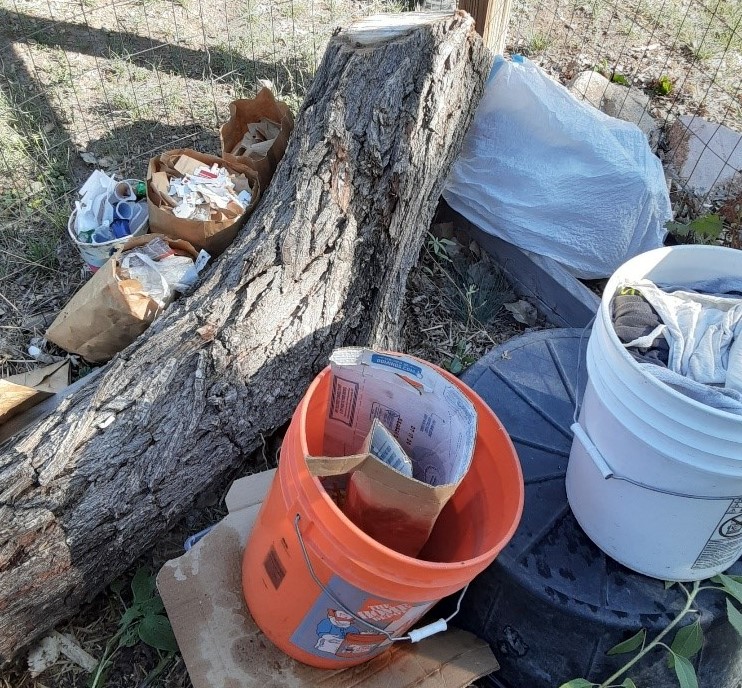 Trash Busters (Year-Round) – Who you gonna call?! Elevate to local hero status while enjoying a stroll through the Park with your very own bucket and trash picker-upper!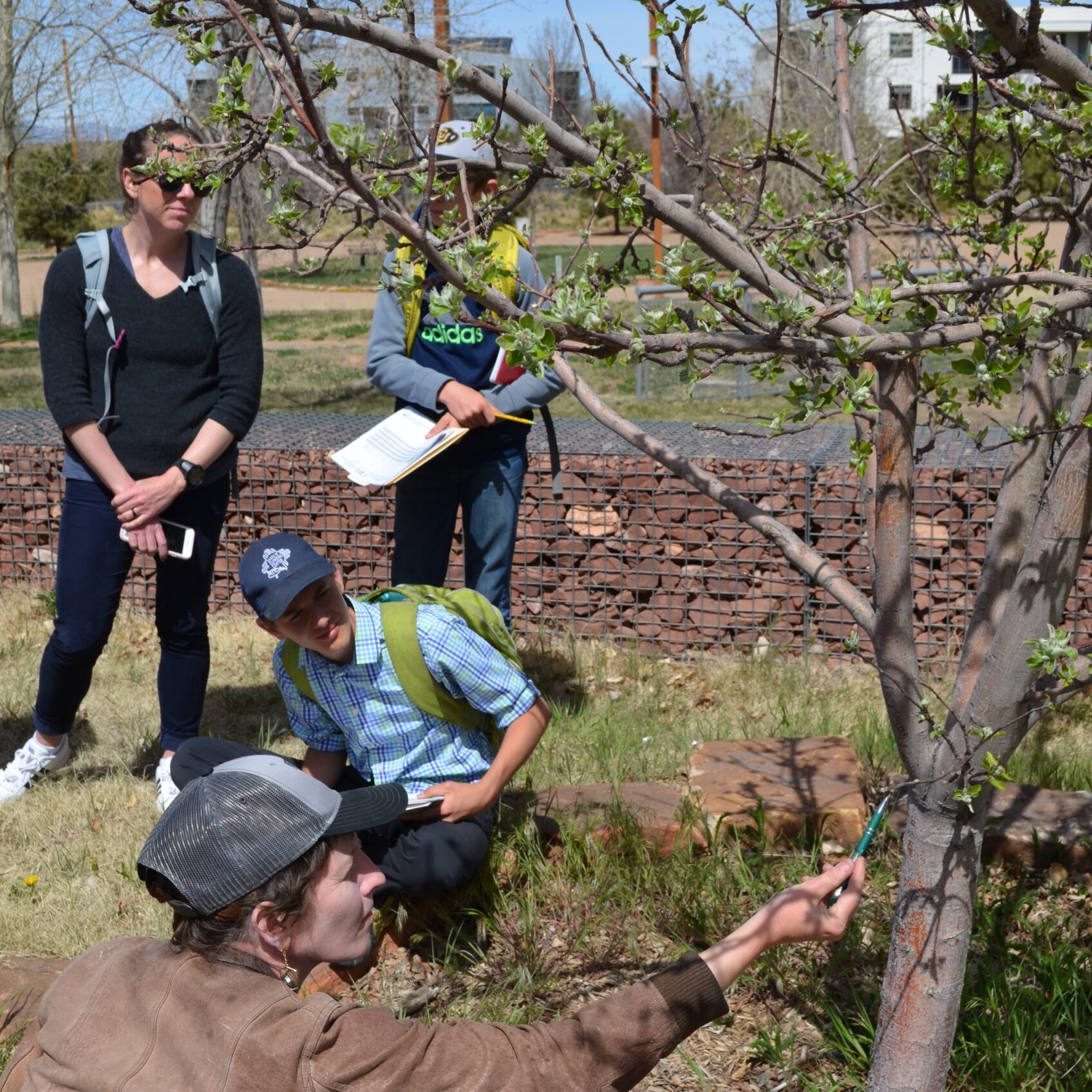 Community Scientists (Year-Round) – Contribute to climate science and nurture a relationship with individual trees in the Park by logging weekly observations. Science!