The Fence
The Fence: NM returned to the Railyard Park for the third year in a row.
Featuring the work of over 50 photographers from New Mexico and around the world, the FENCE offers 450 feet of photography meant to present exceptional work that is innovative and accessible to all people. The FENCE is part of a national exhibition, hosted in cities such as Denver, Boston, Brooklyn, Atlanta and more.
This year's FENCE was unique in that American Society of Media Photographers led free tours every Saturday morning to the public. Educational programming with local schools was also incorporated into the FENCE exhibition. New Mexico School for the Deaf and The MASTERS Program students were led by professional photographer Gabriella Marks, with specific prompts to get them thinking about what they see and how they relate to the artwork, photography and the world at large.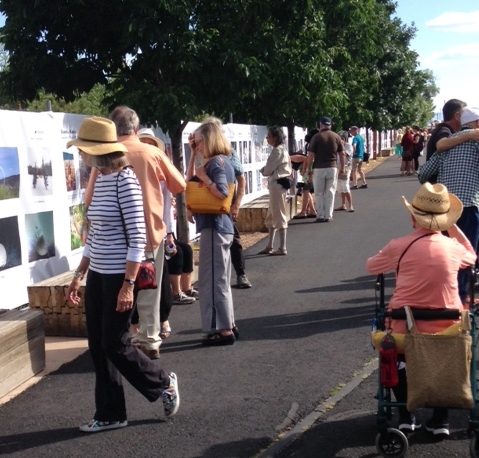 Visit the Fence NM website for more information